A fashion show to raise funds for White Bird Dance featuring the clothing designs of Michelle Lesniak.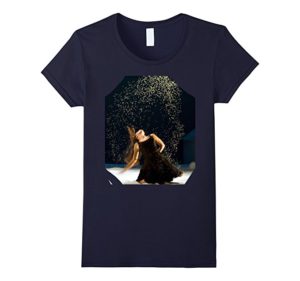 Hard to explain. Shoddy craftsmanship. Available in several colors.
Part of a series of shirts displaying great moments in contemporary dance using the photography of Roesing Ape. Collect them all!
Photo/design by Roesing Ape.
Full Gallery: 2008 Inbal Pinto
A Persian/Arabic inspired call-and-response prayer to the gods of American commerce. Performed at the Cincinnati Contemporary Dance Theatre's College Hill Town Hall as part of the Performance and Time Arts Series. With F. Keith Wahle and Roesing Ape. Some audio sync in and out, I left it because there's just not enough out of sync video on the internet these days.